Kuala Lumpur
welcome to
In the run-up to Merdeka, it is common to see the Jalur Gemilang fluttering proudly, be it on cars or hanging from windows or helicopters. It is a wonderful sight that reminds us how far we have come after 62 years of independence.
We have much to be grateful for and to celebrate. For this special occasion, we asked property experts and developers to share some of their fondest memories of the National Day 

, the food that best describes Malaysians 

 and where their favourite places are in the country 

. May we be reminded to never take anything for granted and to always be thankful. Happy Merdeka, everyone!
Datuk Stewart LaBrooy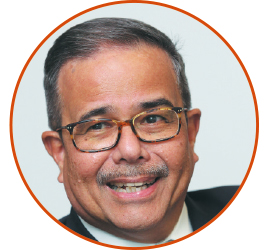 Executive Chairman of Area Management Sdn Bhd

It has to be Aug 31, 1957 — our day of independence. I was six years old at the time and the images of my parents dressing up to go to Stadium Merdeka to see the declaration of our independence by Tunku Abdul Rahman are firmly etched in my memory. The whole nation came together in collective celebration. I have never known us Malaysians to be as happy as we were on that day. On their return, my parents regaled us with stories of what they witnessed that historic day.

The one dish that cuts across all racial lines is our beloved nasi lemak. Most Malaysian dishes tend to be linked to one community or the other but the humble nasi lemak is loved by all without exception.

It has to be my hometown of Klang — historical, cosmopolitan, friendly and a community of hard-working and great people.
Datuk N K Tong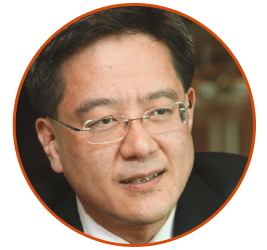 Group Managing Director of Bukit Kiara Properties

I may have been 8 or 10 years old, when my father took me to watch a football match at Sta­dium Merdeka. It had an electrifying atmosphere and made a huge impression on me.

For me, it has to be nasi lemak. All Malaysians love it and recommend it to visitors as one of the must-try dishes. It is spicy, flavourful and has many variations, depending on who made it. The dish is simple on the surface but is full of flavour, utterly delicious and very affordable.

It would be Redang Island for its marine park. In spite of the number of visitors over the past 30 years, the underwater environment continues to thrive, in part due to the establishment of the marine park. As a scuba-diving enthusiast, I can say that Redang is comparable with other dive spots around the world, and the benefit is that it is in our backyard!
Foo Gee Jen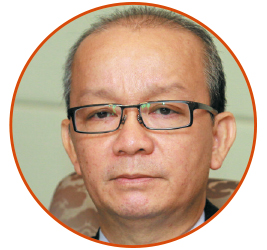 Managing Director of CBRE | WTW

As a child, Merdeka Day meant time off from school. But on that day, you would voluntarily wake up early because you did not want to miss the live screening of the national day parade in front of Bangunan Sultan Abdul Samad on RTM. In my teenage years, I was a diehard football fanatic and back then, there would be Pestabola Merdeka, which was always held in conjunction with Merdeka Day. Malaysians from all walks of life would be cheering our national team on as they played against other Asian football powerhouses.

Rojak — the term "rojak" also means "mixture" or "eclectic mix". I think it is a fitting representation of our multiracial, multicultural identity. Whether it is mamak rojak, fruit rojak or sotong kangkung (squid and water spinach) rojak, all of them have a mixture of spicy, sweet, sour and bitter flavours. Who would have thought mixing fried dough or prawn fritters, tofu, fruits and vegetables with a peanut-based sauce or fermented shrimp paste would be a good match? To me, rojak is a reminder of how far we have come in learning about our differences. Let's appreciate the unity we have found in diversity.

Marang, Terengganu. I would describe Marang as a picturesque fishing village that has never failed to impress me whenever I capture it on camera. Be it sunrise, sunset or just a picture of the kampung folk going about their daily routine, it is easy to feel the vibe through the still images. The scent of the fresh ocean at the jetty and the aroma from the sotong and ikan kering (dried fish) drying on the racks along the long, white sandy beach are unforgettable, making this place authentic. Above all, it's the village where I spent my formative years "hustling" fighting fish and spiders, and perfecting my skills in games that are alien to the current generation — galah panjang (long pole), guli (marbles) and ceper (bottle caps). Marang is truly my only kampung.
Datuk Azizan Abd Rahman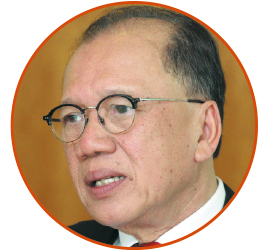 Chairman of Eastern & Oriental Bhd

In 1957, I was in Primary 1 at Ibrahim Primary School in Sungai Petani, Kedah. At six years old, obviously I didn't quite comprehend the meaning of Merdeka but the adults were in a celebratory mood and the schoolchildren were happy to get a holiday. Everybody was greeting each other, saying "Merdeka" and waving the flag of, then, Malaya. We didn't have a television but the radio was blaring with the voice of our beloved prime minister Tunku Abdul Rahman.

It has to be nasi lemak as it is still the favourite Malaysian food eaten by all. When you are overseas, the food you long for the most is nasi lemak — rice cooked in coconut milk and sambal with anchovies, peanuts and cucumber. It is a reflection of our country's palate whereby rice is our staple, anchovies are found in abundance in our waters, and cucumbers and chillies are the most common salad options of the region.

It is Yan, a small town and district in Kedah where you will find the most picturesque landscape such as Gunung Jerai, the highest peak in the state that gives one a panoramic view of padi fields, small villages and the coast, filled with sandy beaches or mangrove swamps fed by rivers.
Datuk Chang Khim Wah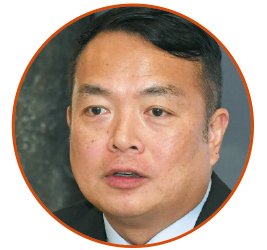 President and CEO of Eco World Development Group Bhd

My fondest Merdeka memory is being a part of the annual Merdeka parade held at Dataran Merdeka when I was still in primary school. I can still recall the amazing spirit and roaring cheers.

Mixed rice. Similar to the diverse culture we have, mixed rice is something that all races have and enjoy eating. Everything tastes good, from nasi campur and nasi kandar to chap fan and banana leaf rice.

My favourite place is and always will be the football field at my school. Apart from enjoying the game itself there, it's also a place where friendships were made. Even though my friends and I were competitive during a game, it helped us grow closer over the years and our friendship continues until now.
Michael Geh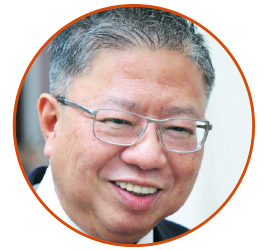 President of Fiabci Malaysian Chapter

I fondly remember participating in a Merdeka Day parade, representing the Red Crescent So­ciety at Padang Kota Lama in Penang. We were required to stand at ease in the scorching morning sun. The moments of excitement came during our march towards the grandstand and doing the march past salute. A lot of Malaysian flags were fluttering and flying high.

Nasi lemak! This dish is served by Malay, Indian and Chinese vendors, each giving their own little twist and variation of flavour but keeping all the major ingredients the same — chicken or fish pieces, peanuts, cucumber and sambal gravy. The nasi lemak is also consistently served in restaurants and hotels Malaysia-wide.

Penang is my heavenly place in the sun! It's internationally rated as a highly liveable place, a food haven and there are 52 weekends of fun and excitement.
Datuk Azizan Jaafar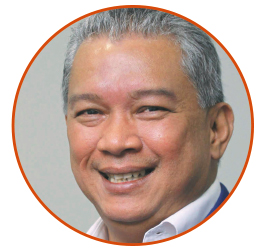 Group CEO of Gabungan AQRS Bhd

My fondest memory of Merdeka is watching our first prime minister Tunku Abdul Rahman at Stadium Merdeka where he declared our independence, and the country shouting "Merdeka! Merdeka! Merdeka!" That is the spirit of our country and we must continue to build our "Tanahairku Malaysia".

Char kuey teow because I am from Penang. My version of Penang char kuey teow is enjoyed by all three main races and also each race has its own version but most importantly, it represents all Malaysians.

My favourite place, if I could visit it, is old Penang. It had a slower pace, not much traffic and the people understood each other well.
Datuk Tan Kean Tet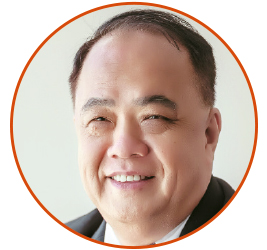 Chairman of Iconic Group

It was in the 1990s when the Merdeka celebration was held in Penang, at the USM (Universiti Sains Malaysia) area. It was my first time joining the Merdeka celebrations. I still remember Prime Minister Tun Dr Mahathir Mohamad making a grand entrance in a Kembara, a car produced in Malaysia. The rakyat hung small flags all over their vehicles, making the event look very happening. Spirits were high and love for the nation could be felt very strongly; it was a very memorable day indeed.

Nasi lemak is the food that represents Malaysia. Everyone loves it and has eaten it since they were very young. I think it should be officially recognised as the country's national food.

Penang has to be my favourite place. I was born here and I have mostly lived here. It is a place for travel as well as for business. The island has everything — mountains, the sea, amazing food and much more. It is clean and the people here are generally very friendly. In fact, Penang has been recognised as one of the best locations in the world for retirees.
Edward Chong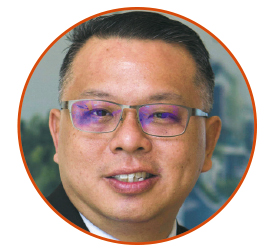 Managing Director of IJM Land Bhd

Every year, as National Day draws near, I always feel a great sense of pride and belonging whenever I see our flag displayed in various towns and cities around the country, on buildings and cars and in homes, in the Malaysian spirit of unity. I believe that Malaysians are patriotic and enthusiastic people and I hope that everyone, regardless of race and religion, will make it a tradition to proudly display the flag for National Day.

Nasi lemak would be the one dish that best represents Malaysians. This all-time favourite national dish can be enjoyed at any time of the day and can be found almost everywhere in the country.

My No 1 favourite place is Kuala Lumpur. Since the country's independence in 1957, Kuala Lumpur's landscape has changed considerably. Once a tin-mining and rubber town, it has transformed into a fully integrated, harmonious, prosperous and liveable city that is filled with the vibrancy of life, bustling enterprise and a thriving community. Here, one can experience what Malaysia has to offer in terms of its rich diversity and multicultural society. Kuala Lumpur truly illustrates the fruit of our progress.
Sarkunan Subramaniam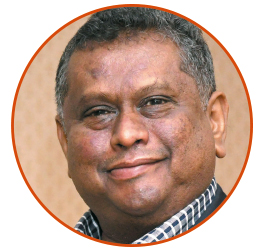 Managing Director of Knight Frank Malaysia

My favourite memory is climbing Mount Kinabalu on Merdeka Day in 2012.

The nasi lemak. The humble nasi lemak bungkus (packet) is available in nearly every stall in Malaysia and has been a part of many lives, especially those who supply nasi lemak bungkus to stalls every morning. Nasi lemak has helped many single mothers stay afloat financially and major restaurants have made the dish with so many add-ons like fried chicken.

My favourite place is Pahang. I grew up in Kuantan and during my late teens, I worked with my dad, travelling between Mentakab, Karak, Bentong and Raub, assisting him in carrying out valuations. These towns are so nice, with their local restaurants serving tasty food like patin fish, pastries, ice cream and noodles.
Tan Sri Leong Hoy Kum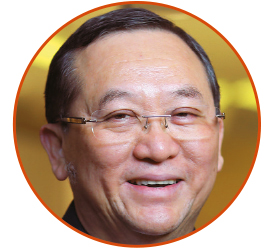 Founder and Group Managing Director of Mah Sing Group Bhd

I was born in 1957, the year of Merdeka. Merdeka reminds me of my age and I have to say that I am proud to be ageing gracefully in Malaysia and with Malaysia. Back then, almost all the houses and shops would fly the Jalur Gemilang weeks before Aug 31 and since young, my children have observed this and were taught to do so too. The practice is still ongoing and it means a lot to us, and we are truly grateful to be Malaysians.

Malaysia is known for being a food heaven and I have a few favourites in my mind. However, if I were to pick just one, I think nasi lemak is my all-time favourite and I crave for it whenever I'm abroad! You can never go wrong with nasi lemak, be it from the roadside stall or restaurants. Most importantly, you can eat it for breakfast, lunch, dinner and even supper.

I would have to say my No 1 favourite place is Kuala Lumpur. Over the years, KL has grown into an important Asian city. Dubbed the centre of the country, it boasts gleaming skyscrapers, charming locals, a myriad of heritage and natural attractions.
See Kok Loong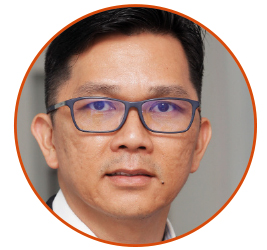 Executive Director of Metro Homes Realty Bhd

My fondest Merdeka memory is going to Dataran Merdeka for the Merdeka parade when I was young.

Nasi lemak. It is every Malaysian's breakfast and every time we travel overseas for more than a week, we always miss nasi lemak.

My No 1 favourite place is Stadium Merdeka where Tunku Abdul Rahman declared the country's independence. The other reason is because of the Merdeka Cup in the 1980s that was played for our entertainment and enjoyment of the sport.
Datuk Kenneth Chen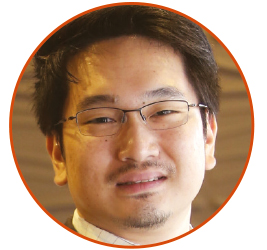 Deputy Property Director of MKH Bhd

I will never forget the excitement of hearing fighter jets thundering overhead for the Merdeka Day parade. Anticipating the sound and tracking the jets in the sky became an annual ritual during my growing up years.

After a fruitless debate with myself, I believe one of the beauties of being a Malaysian in Malaysia is that I am spoilt for choice when it comes to food.

Selangor, for its vibrancy and completeness.
Datuk Joseph Lau
CEO of ParkCity Group

Participating in the Merdeka Day parade during my secondary school days. It was wonderful to celebrate as a united nation and it created memories for a lifetime.

Nasi lemak. Nothing else comes close. Seeing Malaysians from all walks of life — irrespective of age, ethnicity, religion and background — enjoying it over breakfast, lunch, dinner and supper. Truly the food for everyone, any time. This is my Malaysia.

Kuching, my hometown. It has everything — food, people, native markets, various villages nearby, diversity. Also, it is a real melting pot of Malaysians, with many interracial marriages. My extended family includes Chinese, Ibans and Malays, so we end up having many reasons and festivals to meet, celebrate and have fun. It's a good life.
Datuk Soam Heng Choon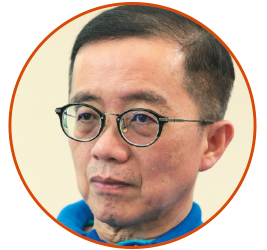 President of Rehda

My fondest Merdeka memory is watching the first Merdeka parade.

Nasi lemak as it is truly loved by all Malaysians and well known worldwide as Malaysian.

Of course, my hometown of Seremban, for its variety of food and friendly people.
Carrie Fong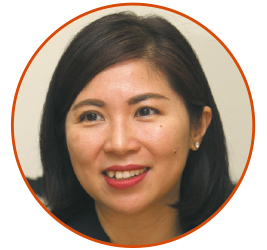 Immediate Past Chairperson of Rehda Youth

When I think of Merdeka and its meaning, the image that come to mind is still the iconic video of Tunku Abdul Rahman proclaiming "Merdeka" seven times at Stadium Merdeka. In the stands, you can see the beauty in the sea of multiracial and multicultural faces smiling, crying, clapping and waving the country's new flag. A victory for all who call Malaysia home and representing the optimism and hope that everyone had for this country where the needs of the country was placed first and foremost.
It was also a time when independence was negotiated with the British not by just one man but by a delegation made up also of Tun Tan Cheng Lock and Tun V T Sambanthan representing Malaysia. My experience in different associations and government initiatives has allowed me to recognise that while it may be one person who delivers the news, success actually comes from the combined effort and dedication of many individuals.

For me, it is rojak. The name "rojak" is a fun colloquial term that means "mixed up", which I feel nicely represents our "mixed up" people, languages and cultures. The dish itself is also special because you have each race's interpretation of the dish in its use of sauces and ingredients, and you can find it in restaurants, kopitiams (coffee shops), food trucks and roadside stalls or anywhere that has some shade, which makes the experience very Malaysian indeed.

Pulau Perhentian (or any of the islands on the East Coast). Our islands are so beautiful with their warm waters and white beaches. Whenever I visit, I always wonder why I bother going overseas for a beach holiday.
Datuk Seri Dr Lee Ville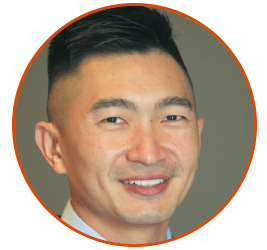 Chairman of Rehda Youth

As a child, my fondest memories were the days preceding Merdeka. I loved seeing the Jalur Gemilang in the front yard of homes and outside offices, and the smaller ones on cars. Now, it's definitely the birth of my son. I call him my Merdeka baby.

Definitely nasi lemak. I never realised how much I would miss our local food until I went abroad for my education. Miles and miles away from home, we always looked for anything that reminded us of home. The wife of one of my friends used to cook nasi lemak and then he would sell it to his classmates. He would bring it to our class theatre and there would be a mad line. It always sold out without fail! And purchased not just by Malaysians but also the locals. Now, whenever I return from my travels, it's one of my must-have dishes to eat.

I am going to be biased here and name my hometown of Penang. It's no wonder I can never leave this place.
Datuk Christopher Boyd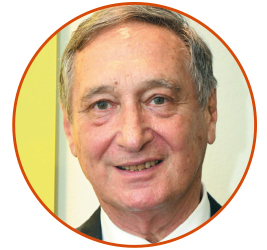 Executive Chairman of Savills Malaysia

I wasn't physically present but like many people, my most vivid image is of Tunku Abdul Rahman standing up and proclaiming "Merdeka" in Stadium Merdeka.

Somehow, I always come back to the simple nasi lemak. You just can't find anything comparable anywhere else in the world.

There is a chicken rice shop in Jalan Gasing in Petaling Jaya, Selangor. It has a green mosaic floor, a wrought-iron fence and potted plants around an open terrace, and fluorescent lights. If you half-close your eyes, you are back in the Seventies. The food is great too. I love it!
Charmaine Lim Puay Fung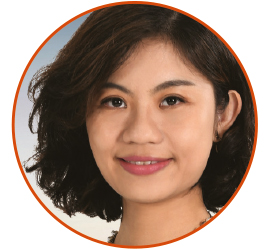 Executive Director of Titijaya Land Bhd

My fondest memory comes from my childhood days, when my whole family would gather in the living room to watch the live broadcast from Dataran Merdeka. I also remember small Malaysian flags everywhere, along the roads and on almost every building. I was always very excited whenever we went to the nearby kedai runcit (mini market), so that we could hang a flag on our car as well. The grand celebrations leading up to Merdeka Day made us value the independence of our country and instilled in us an appreciation of the peace and harmony that we enjoy today.

Nasi lemak is a special dish for all Malaysians. Rice, as the main ingredient, represents the culture and cuisine in Asia, while add-ons such as ikan bilis (anchovies), eggs and sambal can vary based on one's preference. Nasi lemak is also the signature dish for all travellers and foreigners to try when they visit our country.

Fraser's Hill is my favourite place as I spent a lot of time there during my childhood. My father was doing a project on Fraser's Hill and he brought the family with him so that we could spend more time together. For a child, Fraser's Hill was an amazing place to explore and I have many fond memories. I love the weather, the greenery and the people. I feel like I am home whenever I am there.
Christopher Lim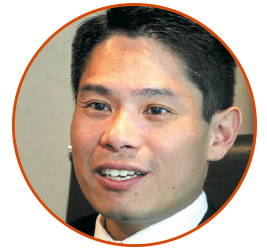 CEO of Triterra Sdn Bhd

My Merdeka memories revolve around the Merdeka parade that I normally watched on TV during my pre-teen and teenage years. Together with my secondary school friends, we organised our first Merdeka party at my house. More recently, what touched my heart was when people from all walks of life visited the MET Gallery for Triterra's Merdeka get-together, where the children put the finishing touches to our Merdeka glass mural and when the children and adults came together to sing Negaraku. Wow! Sayangi Malaysiaku.

Nasi lemak. It is one of Malaysia's favourite dishes that is served with at least five special condiments and shows our racial diversity. With the right mix, you can bring the best out of the dish and this is truly Malaysian. We are certainly a unique and blessed nation.

Alor Setar. The city has that postcard yellow-and-green padi field view with blue skies as a backdrop. A picture that reminds us of God's blessing upon this land. The city certainly boasts personalities that have inspired the nation, with one who is in his second stint as prime minister and a Sultan who has been King twice. Awesome!
The Federal Government then bought the palace in 1957, to be converted into the Istana Negara. Since then it had undergone several renovations and extensions. But the most extensive upgrading was carried out in 1980, as it was the first time that the Installation Ceremony of His Majesty Seri Paduka Baginda Yang di-Pertuan Agong was held at the Istana Negara. Prior to this the Installation Ceremonies were held at the Tunku Abdul Rahman Hall in Jalan Ampang, Kuala Lumpur.
This majestic building is nestled within a serene and beautiful 11.34-hectare compound with a variety of plants and flowers, swimming pool and indoor badminton hall. It is located at Syed Putra Road right in the heart of the capital of Malaysia, Kuala Lumpur. The building has several halls for specific purposes such as the two main halls, the Throne Hall (Balairong Seri) and the Audience Hall (Dewan Mengadap) on the ground floor.
The whole area is fenced up and the Royal Insignia of His Majesty is placed on each steel bar between two pillars of the fence. At the front of the Istana Negara, there is the main entrance which resembles a beautiful arch. On each side of the arch, are two guard posts to shelter two members of the cavalry in their smart full dress uniform similar to the ones at Buckingham Palace, London.
As the palace grounds are not opened to members of the public or tourists, the Main Palace Entrance is a favourite picture spot for tourists.