Sitiawan
welcome to
Pekan Gurney New Village named after British High Commissioner Sir Henry Gurney
Published on November 10, 2014 | by thestar.com.my
THE villagers were all excited when they were told that their Simpang Tiga New Villlage would be turned into a town.
It was a promise made to them by then British High Commissioner Sir Henry Gurney who visited the village in Sitiawan to take a closer look at a row of shophouses said to be burnt down by the communists.
But the promise never made it to the drawing board.
Gurney was assassinated in Kuala Kubu Baru on Feb 7, 1952, after the visit.
Subsequently the village was renamed Pekan Gurney New Village in memory of Gurney.
The village is among three of the 607 villages in the country which have an English name!
Pekan is town in Bahasa Malaysia, and this is Gurney Town, said Datuk Ding Chong Chow from the village and who was visibly proud of its historical significance.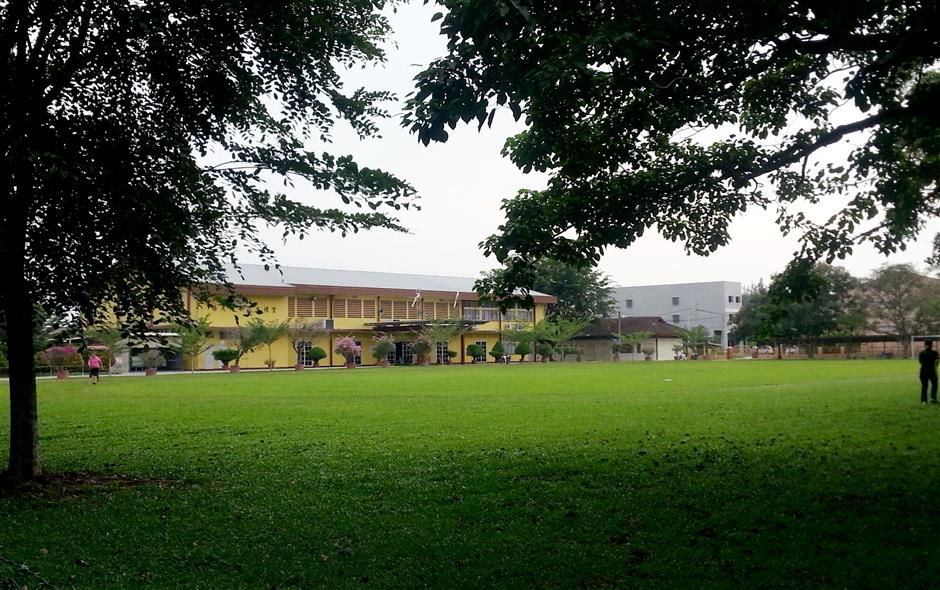 He said the village would be celebrating its 60th anniversary as Pekan Gurney New Village and also its origins — as Simpang Tiga Village — on Feb 19 next year.
It is going to be a big celebration and the invitation cards are already out.
The village is about eight kilometers from Sitiawan town, and most of its residents are involved in agriculture such as oil palm and rubber and also farming.
The village, which started with about 220 houses, has expanded to include new housing schemes in its vicinity.
There are about 1,500 households and its estimated population is 7,000.
The population, like that of many other villages, is an ageing population.
One of the main reasons is that the young, especially those with tertiary education, had gone to big cities like Kuala Lumpur to work and settle down as well.
Another reason is the low birth rate.
In the 1940's to 1950's, it was not unusual to find families with 10 children.
Ding, 60, is the youngest among 10 siblings.
A father of six, he said the people started to have about six or less children in the 1960's, and now many young couples had opted for just two.
Ding said the pattern was reflected in the enrolment at the SJKC Pekan Gurney in the village.
"There are only 280 pupils now, compared to about 900 in the early 1960's," said Ding who is chairman of the school board.
While there are job opportunities in the big cities, those who stay on in the village are also seeing a brighter future, thanks to the rising price of land and commodities like palm oil.
Most of the villagers, he said, had inherited land from their ancestors who arrived in Sitiawan at the turn of the 20th century.
Some also bought their land later, Ding said of the predominantly Foochow community in Sitiawan who are known for their prudence, hardwork, perseverance and enterprising spirit.
Many of them, he added, are oil palm and rubber smallholders now, and they were reaping good profits especially when the price of commodities was good.
"Life is good here ," said 75-year-old villager Ting Seng Seong who was born and bred in the village.
He said he enjoyed the freedom to move around in the village any time of the day.
"I can go to the coffeeshop at 2am or 3 am if and when I feel like going there to have a drink and chit chat with friends.
"My village is the best and we villagers know each other," Ting said.
The father of four said his daughter is working and staying in Kuala Lumpur.
Citing his experience of visiting her over the weekend, he said: "My daughter was still in bed at 10am while I was awake and feeling very bored.
"At 10pm, she asked me to go out for supper but I was already so sleepy and could hardly keep my eyes open!"
Ting reckoned that he could never be able to get adjusted to life in a big city.
Back in the village, a typical day for him and his 68-year-old wife is to go on their motorcycle to their rubber small holding, about six kilometers from their village, at about 3am.
Their work is done within four hours; and Ting's next stop is his breakfast with friends at the coffeeshop in the village while his wife stays at home to dote on their grandchildren.
Ting certainly has very good reasons to enjoy the financial freedom and the company of his old friends in the village.
"The drinks like coffee only cost between 80 sen and RM1.20 per cup.
"Two soft boiled eggs are priced at RM1.20. Even a big cup of Milo costs only RM1.30.
"I need not worry about spending money even if I go to the coffeeshop a few times a day.
"I can afford to treat friends as well. We take turns to pay," Ting said.
When life was hard in the past, he said the villagers who had been through the hardship together would treasure the friendship and company of each other even more.
"In the good old days, in the 1940's and 1950's, our daily wage was between $2 and $3.
"Most of the villagers, including my family could not afford to have rice every day, and we substituted with tapioca.
"Nowadays, I will not eat tapioca at all because I had too much of it in my younger days," Ting said.
He said he had 10 siblings and life was very hard in the past, and it was all about having enough to eat so that they did not suffer from hunger.
Ting said he had worked as a latex collector since he was nine years old.
His parents, he added, could only afford to send him to school when he was 11 years old.
"Like many village children, I collected latex very early in the morning before going to school," he said.
The village chief Kong Chok King, 59, said the basic facilities in the village had improved tremendously in recent years.
For instance, he said former Lumut MP Tan Sri Kong Cho Ha had done a lot to improve the drainage and roads in the village and also provided facilities like basketball court, community hall and street lighting.
"There is also no more flooding nowadays," he added.
Chok King hopes the authorities concerned would continue to improve the infrastructure in the village in tandem with development.
"We are seeing more cars on the roads nowadays.
"There are also some families with at least two cars these days.
"I foresee there will be traffic jam in the village and surroundings 10 years from now," he said.
Chok King has three children; two in Kuala Lumpur and one in Pekan Gurney New Village.
The village, he added, which had gone through a lot in the last 100 years or more, remained a close-knit community.
"We get to know about a lot of things and happenings in the coffeeshop," he said.
As a village chief, Chok King said his role was to help resolve problems in the village and that this would also include some family problems at times.
"What is important is to continue to make our village a better place," he said.